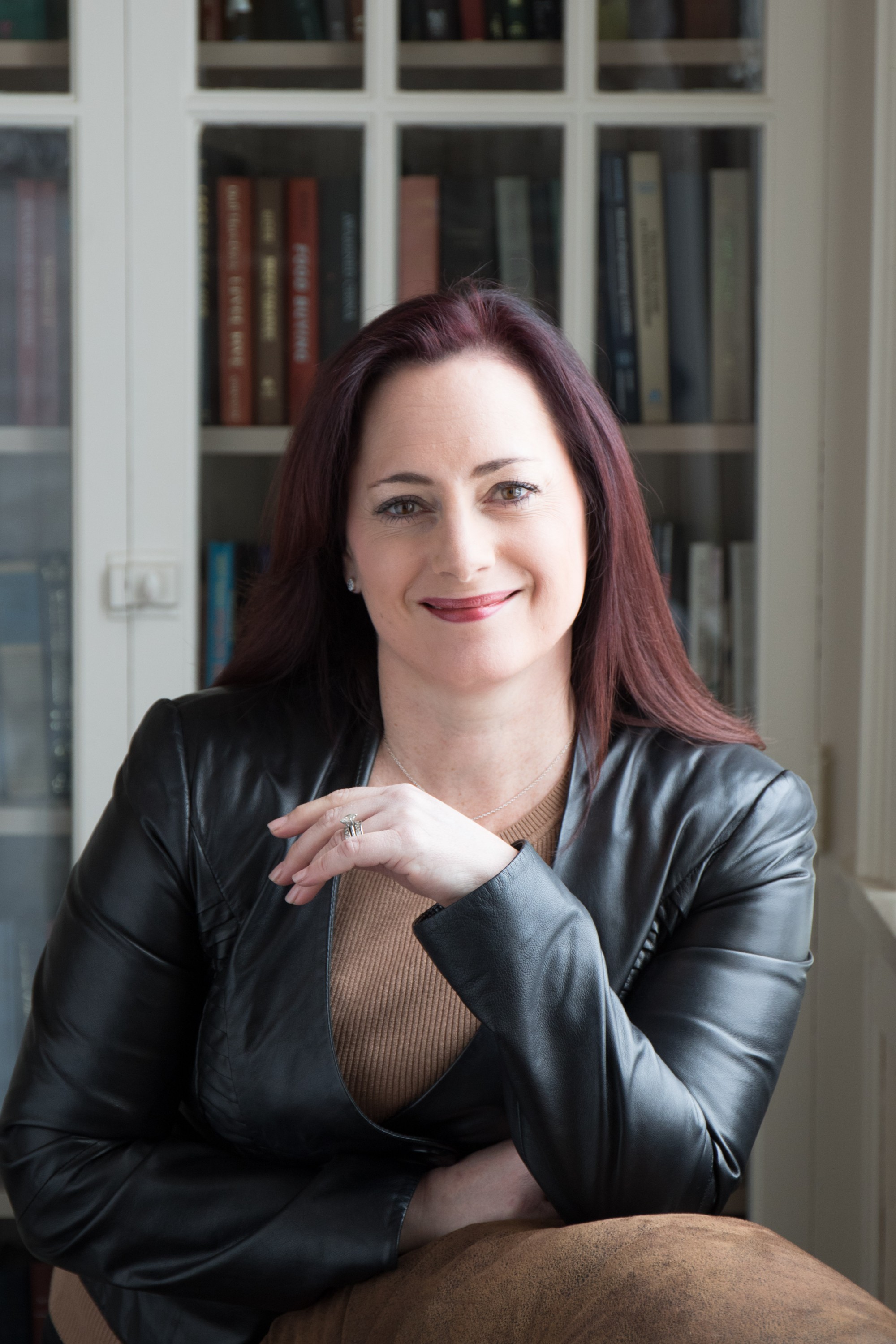 "In everything worth doing, you make an impact. I didn't need to change the name of my company; I just knew I needed to shift what we were doing to make a different difference. Instead of promoting other people's words, I decided we needed to give voice to those who want to make healthcare better and help those who don't know what to ask."
I founded Impact! Communications, Inc. in 1989. Since day one, I have been fully invested in every project, client, and engagement. I strive for excellence, no shortcuts. I am passionate about developing leadership potential, improving organizational culture, evolving communication skills, advancing quality, care, and service.
Many seatmates on my way in and out of Chicago's O'Hare International Airport ask me how I got started.  I give them the short version. Here, I'll give you the more extended version, feel free to stop at any time.
During our early years, Impact! Communications, Inc., was a Chicago-area public relations, advertising, and marketing firm.  The company represented clients from a variety of industries, and we provided business and marketing strategy consulting, managed advertising and public relations activities, produced trade shows and special events, booked celebrities for grand openings, and secured mass media coverage. During that time, I also produced a weekly AM radio program about all things "internet," as well as a local cable talk soup program.
In late 1994, a soon-to-be-published author approached me to ask if I could promote her book. During the initial meeting, she had a simple question. "Can you get me on Oprah?" Of course, an appearance on the Oprah Winfrey show was a career-changer. There wasn't an author in the world who didn't crave a mention, let alone an appearance with the daytime talk show queen because doing so was viewed as the mother of all endorsements that could, and often did, result in mega book sales followed by highly-paid speaking engagements and media attention.
As it happens, my first significant media booking for this newbie author was indeed a feature spot on the Oprah Winfrey Show, followed up by an appearance on The Today Show. Word spread about my media placement success rate, and through 2004, Impact! managed the publicity and media relations for multiple authors and publishing houses.  In all, we had about 200 titles in the Impact! portfolio, and logged thousands of miles for clients on nationwide book tours and speaking gigs. If someone had told me a few years earlier that I'd be sitting in a high-end hotel suite with Deepak Chopra while he scanned his latest book reviews in the NY Times, playing chauffeur to the real Patch Adams to make a television appearance, or sitting behind stage chatting with the late phenomenal Maya Angelou, I would have told them they were crazy. Back then, Impact! was buzzing and in high demand. I loved the cross worlds of publishing and media so much that the license plate on my brand-new Honda Accord with real leather interior read, "I Am PR."  Things were really humming, but with the blink of an eye, everything changed.
New Chapter

In December of 1996, when my daughter was ten years young, and my son was only 7; in the throes of the holiday season and at a personal crossroads, I received a diagnosis of malignant melanoma. With that one phone call from my doctor, just a few days before my birthday (which is just a few days before Christmas), all the work pressures, book tours, and family dramas that once sat heavily on my shoulders, I now carried on my back in the form of cancer, stage 3B as it turns out.
In January of 1997, after a life-changing 'awake' experience on an operating room table and several months of physical and emotional recovery, I began my transformation, and that included my life's work. From this moment on, I believed that everything I had experienced and accomplished; all that I had learned about survival, communications, alliance building, selling and storytelling to this point, were to prepare me for the next chapter. My cancer journey spoke to me loudly, telling my heart that it now belonged to healthcare – helping others in what felt to be a much more meaningful way, for me.
Since closing the book on authors all those years ago, I have worked with urban hospitals and academic medical centers, Federally Qualified Health Clinics, Rural Health Clinics, State Offices of Rural Health, private practices, radiology groups, wellness centers, rural and Critical Access Hospitals (CAH) around the country. Building an outstanding team of healthcare, leadership and organizational development specialists, human resource professionals, clinical advisors, artists, writers and IT gurus, Impact! has designed, structured, and facilitated hundreds of strategic partnerships and alliances between hospitals and their stakeholders. We are the engineers and architects of several award-winning engagement programs that provide hospitals and health systems with sustainable tools to improve organizational and community culture. We teach, coach and aim to inspire genuinely human-centered care.
As I travel across the U.S. to help facilitate transformation in hospitals, I find my company, my approach, and myself continuing to transform.  Over the past decade, I have spent hundreds of hours observing interactions in waiting areas and wandering the halls of hospitals to be the eyes and ears for positive changes. This passion I have for healthcare has brought me to work in Alaska, Arkansas, California, Colorado, Georgia, Idaho, Illinois, Iowa, Kansas, Kentucky, Mississippi, Missouri, Montana, Nebraska, Nevada, Oklahoma, Oregon, Tennessee, Texas, Washington, Wisconsin, and Wyoming. It goes without saying that with each state I visit I meet vastly different people; with diverse backgrounds, perspectives, cultures, and needs; however, what they all have in common are struggles with stakeholder engagement and complex communication challenges.
With the future of healthcare in the United States in a state of emergency and its leaders and teams under extreme pressure that prolonged uncertainty generates, now is the perfect time to focus on how we can heal the heart of healthcare and inspire everyday excellence.  If you invite me, I will help you and your team discover resiliency in your quest to achieve a culture of zero harm. I will provide the needed tools, insight, honesty, and information that inspires the people serving your organization to make a promise that every patient is treated with kindness, compassion, and dignity.
I will be honored to facilitate a transformational experience and look forward to the opportunity to be of service.